Clues shared on MyHits

Presented by radio hosts

Lottery

A secret film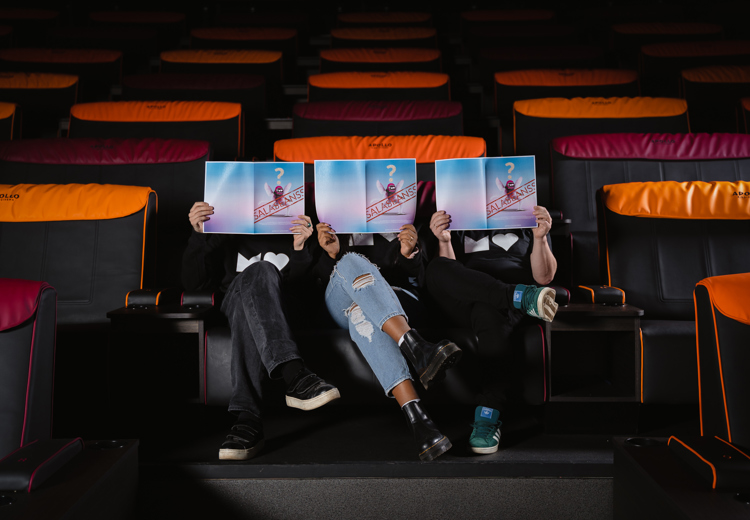 Apollo Secret Screening
Never heard of, never seen and never thought of before! This is how you can describe the new series of special events 'Apollo Secret Screening', brought to you by Apollo Kino and MyHits. We are offering a special screening where the film you will see remains a secret.
This is an opportunity to experience a new concept that unfolds right in the cinema. Secret screening films are shown for the first time.
Be there! Familiar radio voices, music and gifts – all of this awaits you at Apollo.
If you don't attend, you'll never know!

The next Apollo Secret Screening will take place in the autumn!